Welcome.
It's great to see you on my website. You can find here my latest Concept Phone Designs.
Moving Designs by Hasan Kaymak.
I started to create concepts with an age of 12 years. In 2006, I created my first concept phone. In 2011, I saw the website Concept-Phones and started to send my concepts and to share them on the web.

I had a Facebook Page called HTC Concepts. I had to delete it later because of Copyright issues by HTC. So, I created my Google+ Page Hasan Kaymak Innovations.

Since 2013, I'm actively using my G+ Page to share my concepts with you. It was visited by more than 5 Million of people. Many thanks for your support and interest.
Our Passion.
The Design affects the human lifestyle. Every product has an individual Design, which needs to fit perfectly to our life. You use a Smartphone for daily uses or at work. It needs to be smart and make your life more efficient with intelligent technologies. The combination of latest hardware and software isn't enough for a great device. It also needs a premium Design, which fits to your style. Here's the point, where we want to make a difference. We listen to your voice and desires, before we come up with new Smartphone Designs.
Portfolio
Explore our Portfolio and enjoy all the great Concept Phone Designs.
About
Learn more about Hasan Kaymak Innovations.


Contact
Do you want to contact us? Just write us directly an E-Mail.
Simple.
It works very simple. You have an idea or a sketch. We realise it. That's it.


We also offer rendered Smartphone Pictures of upcoming Phones from several brands for news websites and blogs.

Contact us for more information.
Enjoy our latest concept phone, the Essential XL. It features a hole-camera display, which can be disappeared.

Just slide your iPhone XSlide from right to left to take selfies or to listen to music with the loudest and clearest speaker ever built in a phone.
Meet the new curvy design.
The Apple iPhone XSlide Concept by Hasan Kaymak Innovations designed in Kassel combines multi-curved design. You will love to feel the curves with your fingers.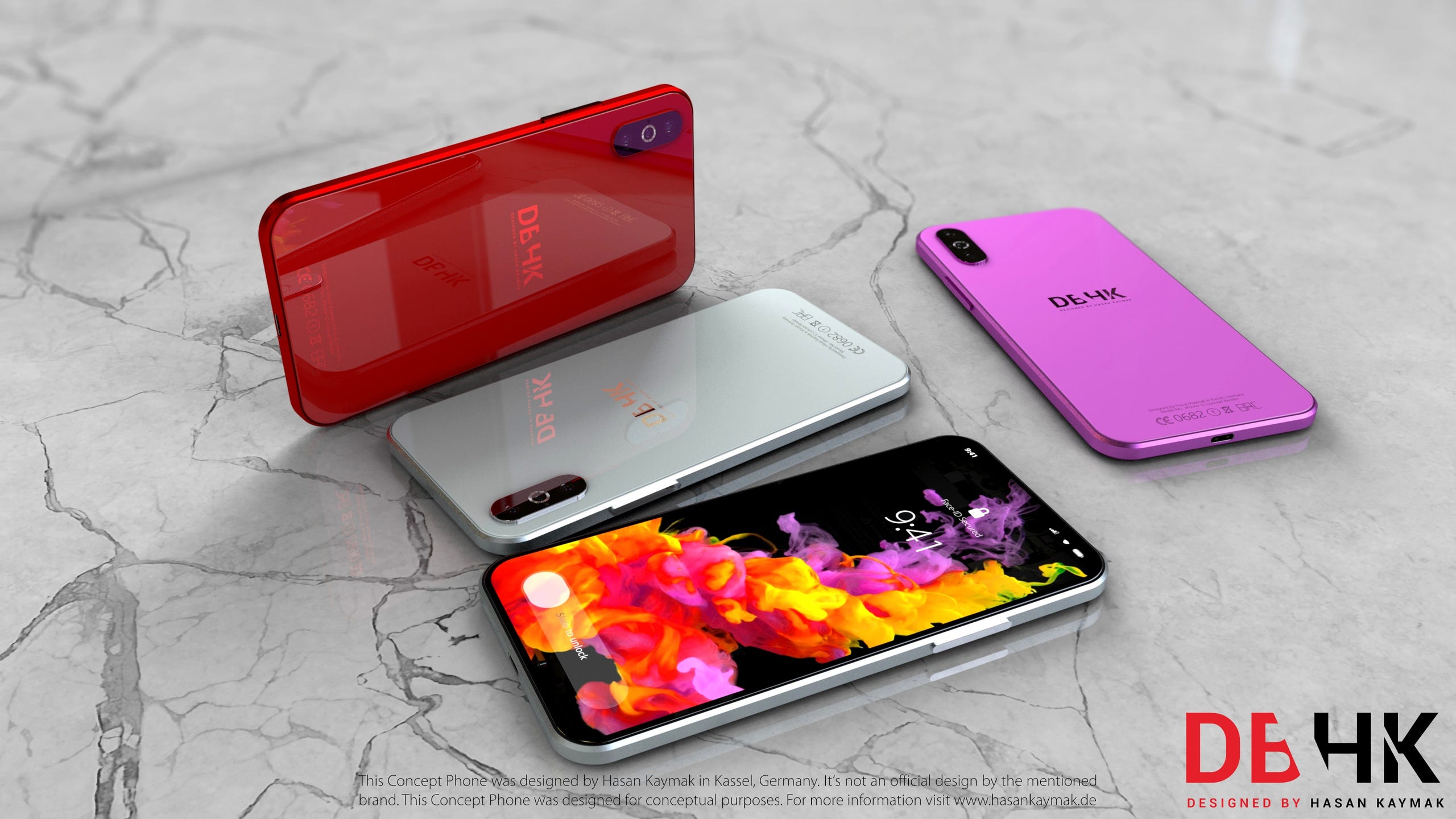 APPLE iPhone TS
The iPhone TS Concept Phone features a Full-Screen OLED Display. There's no need for a notch. Just enjoy the hardware of your iPhone TS Concept.